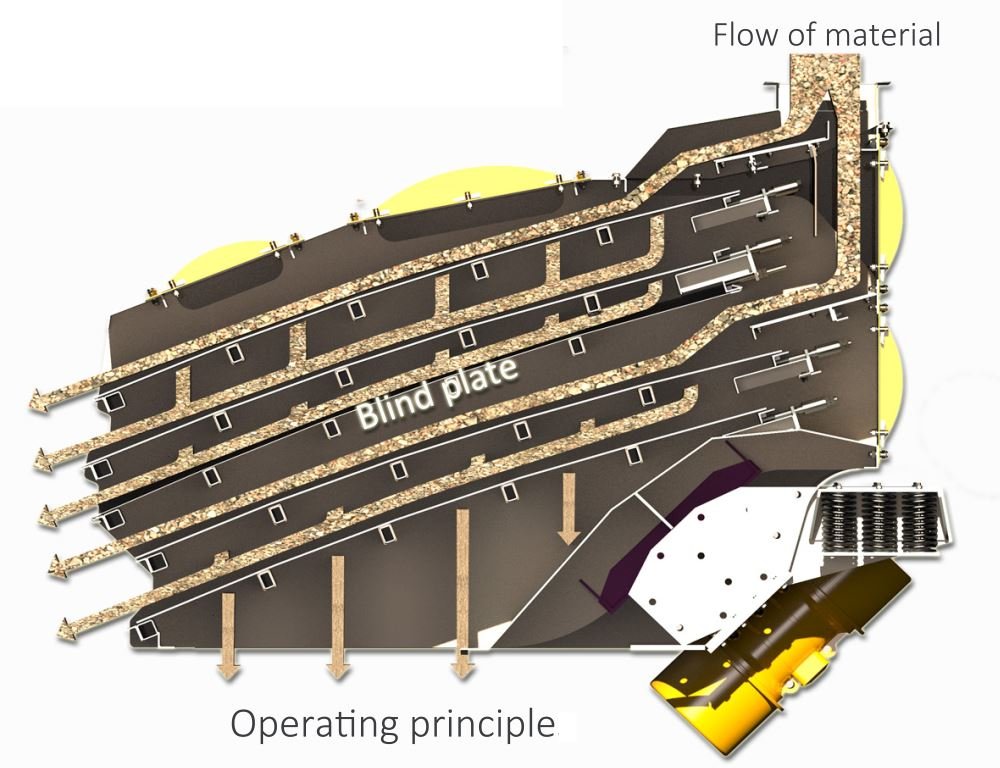 The BI-FLOW vibrating sizer screener is a five decks sizer in which the intermediate deck is an solid sheet. This allows it to behave as TWO sizers screeners of two decks joined in one machine. This is the best solution to screen fine sands and saving space and conveyors. Usually, a vibratory Rollier RVB spreader is installed above the BI-FLOW Sizer Screener, to get a homogeneous curtain of feed. The vibrating sizer BI-FLOW is very robust and compact. It can have all the accessories that are indicated in a standard sizer screener from mesh cleaning shakers to mesh heating  systems. 
Applications 
Fine Sands
Glass
Special Sands
Pellets cleaning
Crushed minerals
Advantages
Robust and simple design

Compact implantation
Near Zero maintenance
Low power consumption
Table of models available in the BI-FLOW series. 
| Model | Screening Width (mm) | Screening Length (mm) | Weight (kg) |
| --- | --- | --- | --- |
| BI FLOW 1500 | 1500 | 2400 | 2480 |
| BI FLOW 2000 | 2000 | 2400 | 3040 |
| BI FLOW 2500 | 1000 | 5000 | 5100 |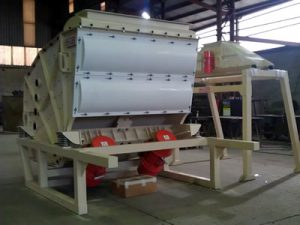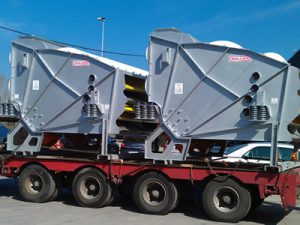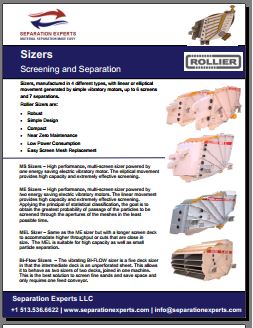 Download the Sizer Screener Brochure