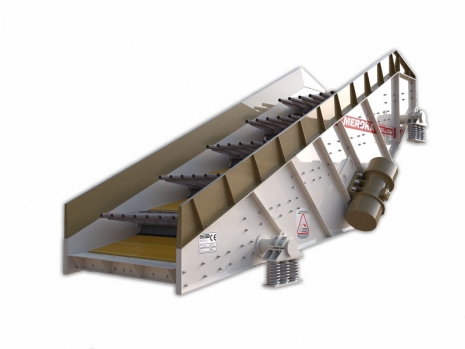 The MEROKA screener is usually applied in recycling, as primary screening for damp or sticky products.
The MEROKA is a combination bar sizer with flip flop or flip flow screener. These robust screeners are used in:
Compost
Paper
Plastic
Ash
Slag
Glass
Advantages of the MEROKA Primary screener:
Up to 5 Scalping decks
Carbon or Stainless Steel Construction
Suitable for Damp or Sticky Products
Combination Bar Sizer and Flip Flop Machines in one
Low power consumption
The ROLLIER MEROKA Primary screener is designed to offer scalping and removal of oversized materials or paper and plastics, while screening wet or damp products, such as you might find in a MRF or recycling center.
The Linear movement is powered by two electric motor vibrators. The motors are side mounted giving a unique movement and controllable amplitude.
This unique Primary Screener can also be used for slag cleanup, and compost applications where there is plastic sheets and paper to remove.
Available models in the MEROKA series. 
| Model | Width (mm) | Length (mm) |
| --- | --- | --- |
| Meroka 60 200 | 600 | 2000 |
| Meroka 86 230 | 860 | 2300 |
| Meroka 122 363 | 1220 | 3630 |
| Meroka 150 363 | 1500 | 3630 |
| Meroka 150 460 | 1500 | 4600 |
| Meroka 150 550 | 1500 | 5500 |
| Meroka 150 700 | 1500 | 7000 |